My most complex iPod Touch "dropped in water" repair case ever


Charlie Archer is a previous customer and he emailed me about his 16GB iPod Touch.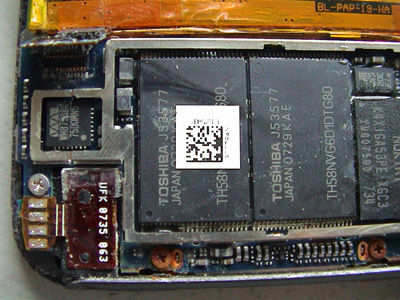 The message read,

"Greetings again from Plentywood, Montana

My 16 gb touch took a dive last week. Clean water spilled onto its face while it was sleeping. Now it is dead.

Are you repairing ipod touches? and if so, how much do you think this would cost?"

I sent him back a message that I get about 70% of Touch models working again after water immersion and that it would be $60 to have me take a look at it.

He sent it to me and it arrived on the last day of October days before the election and before George returned home. After about 10 days he noticed things were taking longer than usual but also the news item on George returning after 13 years, so he knew why I was delayed in getting it back to him. He sent this message,

"I see on the internets that you were reunited with your missing cat.
Good for you.
I can imagine the joy.
Last year we had a best friend cat disappear. I very much miss her.
I am very happy for you.

Hope your harvest has gone well."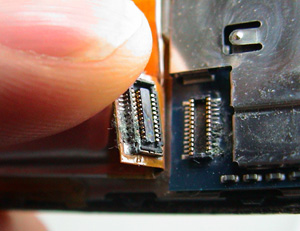 Charlie uses the word "internets" as means to make fun of John McCain and McCain's unknowledgeable use of the word. It's a joke we have about old people pretending to know about modernity.

Charlie's iPod looked very bad... really about the worst I've seen a Touch after water that was not a salt water immersion. I believed I had very little chance of making it work again but applied myself. These are shots of it as it arrived here.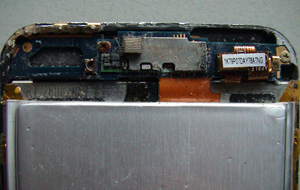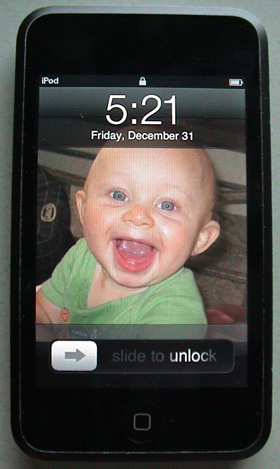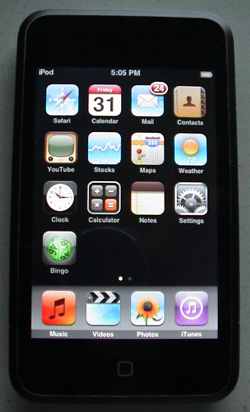 On December 1st at 1:30PM I had given up and sent Charlie this message:

"Okaayyyy, I took yours apart before Thanksgiving and it looked pretty bad. I would have to say this looks about as bad as I have seen in terms of internal corrosion.

The fact is the screws were rusting in place and looking under some of the metal caps (RF shielding for the wi-fi connection) reveals something that looks more like a salt mine.

Yours is among the 20% of Touches I can't bring back to life, sorry.

I've worked on three Touch models in the past 2 days and yours is the only one I couldn't make walk again.

I'll be sending it back with a $30 refund on the $60 you sent in.

Frank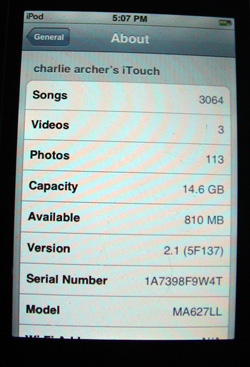 Harvest went well and George is gaining a bit of weight though we know he is really terminally ill. The job here for him at the moment is to make him comfortable.


Frank"

He responded to that message twice, one was
"charlie archer wrote:

>> frank, don't send it.
>> Keep it for parts


The other I replied to

On Monday, December 1, at 8:33 PM, Frank Walburg wrote:

>> charlie archer wrote:
>
>>>> don't send it.
>>>> Keep it for parts.
>>>> and don't bother with the refund.
>>>> more trouble than its worth.
>>>> Keep it for those times when someone cant really afford it.
>>>> Or whatever.
>>>>
>>>> The silver lining here is I will get a new one!
>>>> Woo hoo!
>>>>
>>>> I am sure you will use the old pod wisely for parts.
>>>> Thanks for your time and trouble.
>
>>
>> I got the message and thanks, donating the body to science is appreciated.
>>
>> I'd like you to wait until you hear from me tomorrow before you buy a new one. I am still fooling around with this (you know I like a challenge!)
>>
>> Let have over night on it still.
>>
>> Frank

The next day I was able to make it all work again, the screen, battery, battery recharge circuits, Wi-Fi all of it. And I sent him this message:

"charlie archer wrote:

>> frank, don't send it.
>> Keep it for parts.
>>

I need to modify my last message to you. As I think you know I am tenacious and will usually rise to challenge. I didn't give up working on your iPod and was able to get it all to work perfectly again.

I'll be sending it back to you working tomorrow.

Frank"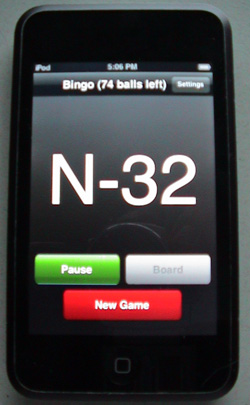 After getting that message he came back with,.
"Wooo Hooo!!!!.
Thanks, Frank..
I use my iPod A LOT..
I've been missing it. Not quite complete anymore without one on my hip or in my pocket..
You are definitely the man!".


I don't give up easily. Charlie sent the 16GB iPod Touch and $60 and a bit of hope. For him it all worked and he his iPod back working for $60


Fixed - Total cost $60.






How to send your iPod Touch in for repair
http://www.isickbay.com/call--1-877-IPOD-PRO/touch/touch_send_it_in.shtml


---


Call 707-544-4400

or

email me at repair0117@isickbay.com with questions or to set up a repair.

HOURS:

Monday through Friday from 10am to 7pm, and Saturday & Sunday noon to 6pm.


I'm in Sonoma County... Northern California wine country,


Frank Walburg
2145 Service Court
Santa Rosa, Ca 95403-3139