These are a few my recent iPod repair experiences.

«Previous Page, page 299 | Next Page 301»

Page 600 | Page 550 | Page 500 | Page 450 | Page 400 | Page 350 | Page 300
Page 250 | Page 200 | Page 150 | Page 100 | Page 50


Shelly Mussendon sent me an email from Santa Clarita, California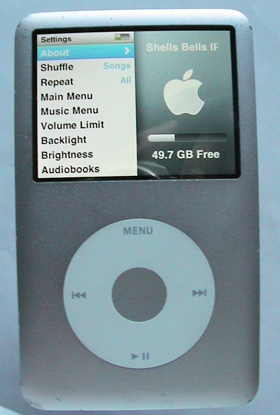 you know the place where Buddy Ebsen as "Barnaby Jones" used to go fishing. Her email read this way,

"Frank Walburg,

Hello, my friend found you on the internet while researching for some way to fix my water-damaged ipod. After reading everything on your website, I feel you may be the answer! Recently at a party, while bending over to grab a beer pong ball out of the pool, I dropped my ipod into the pool for less then 5 seconds. This was last friday and today its wednesday (6/17). I haven't turned it on yet because I believe there is a way to fix it. I would like to arrange a repair with you. I live in Santa Clarita, CA. Thank you so much for taking your time to read this,

Shelly Mussenden"

She sent her 6th Gen video iPod to me and I went through it. I was able to get it working again but beer is a tricky substance and I had to replace the LCD ($41)and the battery ($19). I let her know the result.

"Thank you for the details. I don't know if you can tell right now. but if so, were you able to save the songs?

-Shelly"


I replied, "Yes, they are there" and she came back with,

"AWESOME! thank you

-shelly""

and then when she got it back she sent me this,

"Thank you so much for fixing my ipod. I really thought there was no hope. You are extremely talented and knowlegable with ipods. I hope your business continues to grow and grow and ill be sure to request you to anyone I know with ipod problems.

Thanks again,
Shelly"

Total cost to get it back and working perfectly again with all of her songs was $100

Fixed - Total cost $100.




I got a call from Leo Ferrari here in Santa Rosa, California.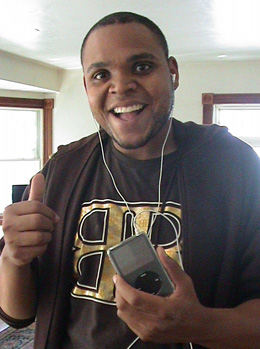 He has a 5th Gen video iPod that had hearing in just the left ear. I've fixed this many times so he left it off for the hour it took for me to make the repair.

The headphone jack/hold-lock switch wire harness was $28 and labor was $40.

Works perfectly now and he loves the result.

Fixed - Total cost $68.




Clara Yen sent me two 5th Generation video iPods from Livermore, California.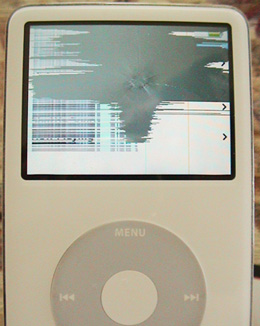 One of them had a smashed LCD and the other had been dropped in water on its right and apparently left in that position for quite a while.

The LCD repair was straight ahead. The part was $33 labor was $40.

The water case took somewhat longer as water cases always do, but I was able to get the iPod working again and it required no additional parts. All of her songs were safe and it cost just $40

This is both of her repaired iPods.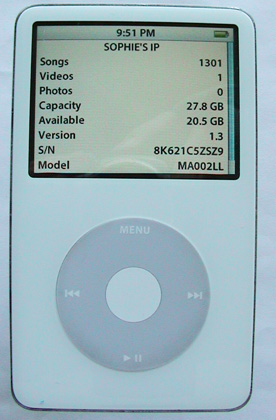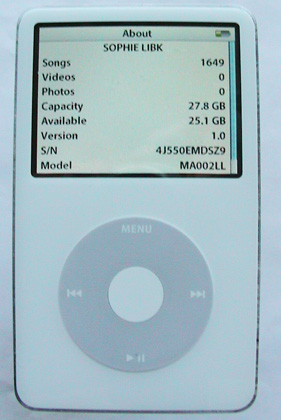 Fixed - Total cost $113.






«Previous Page 299 | Next Page 301»

Page 600 | Page 550 | Page 500 | Page 450 | Page 400 | Page 350 | Page 300
Page 250 | Page 200 | Page 150 | Page 100 | Page 50






---


I'm in Sonoma County... Northern California wine country.

If you live nearby, are traveling through or live in the San Francisco Bay Area bring your iPod to me and I can do the work while you wait or go wine tasting for a while. Send me an email just to make sure I have on hand whatever parts your repair will require.

Call or email me with questions or to set up a repair. You can also call, I am here most days from 8am to 8pm
Toll Free 1-877-IPOD-PRO (1 - 877 - 476-3776)

Send the device to:
Frank Walburg
2145 Service Court
Santa Rosa, Ca 95403-3139
Methods of payment
Back to Top