These are a few my recent iPod repair experiences.

«Previous Page 399 | Next Page 401»

Page 600 | Page 550 | Page 500 | Page 450 | Page 400 | Page 350 | Page 300
Page 250 | Page 200 | Page 150 | Page 100 | Page 50


Anne Vollen called from San Francisco California (94123) about her Photo iPod

that had a faulty scroll wheel. As she described the problem the scroll wheel wouldn't revolve and the select button didn't work. That meant it could be any of three possibilities... bad scroll wheel, bad scroll wheel connection due to corrosion, or a failed battery possibly.

I told her to send it up with $40, and I would sort it out.

It got 2 days later and the cause was corrosion at the scroll wheel connection. Once that was taken care of the device worked perfectly. Total cost including shipping back was $40

Fixed - Total cost $40.




Matt Rutter is a hospital administrator that lives in Santa Rosa (95404)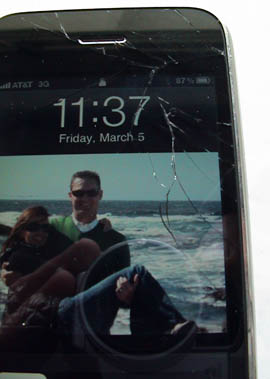 and works for Ensign Group here in Santa Rosa. I got a call from him on a Friday morning about his 16GB iPhone 3GS . He dropped it and needed the upper glass/digitizer replaced. This Friday was the first day the three day barrel tasting weekend here in Sonoma County. It's an event where you pay a one time $30 fee and can go wine tasting at close to 300 wineries in Sonoma County at no additional charge. I usually do this even with friends starting at noon, and Matt was here at 11am so I could get it done for him in time to leave.

He showed up at 12 and it was waiting for him. It seems most of the administration where he works all use iPhones and he was pleased enough with my work that intends to mention me to them.

The upper glass was $30 and labor was $60.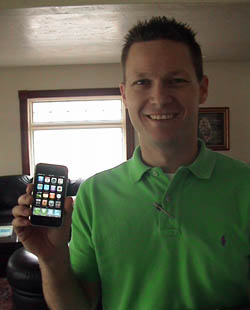 Fixed - Total cost $90.




Sal Santos called me from Berkeley California (94801) one day and mentioned his shattered iPhone 3G upper glass/digitizer.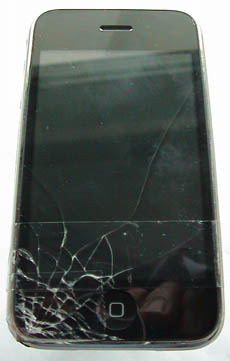 We set an appointment for the next day. It was a standard bit of work for me and took about an hour. Sal called at a time when the cost of the part had been dropping so his repair was less expensive than he originally imagined. The upper glass was $15 and labor was $60 making it merely a $75 repair.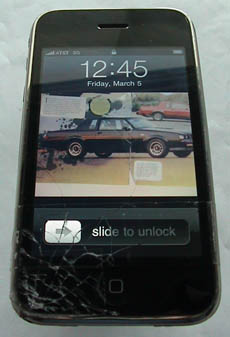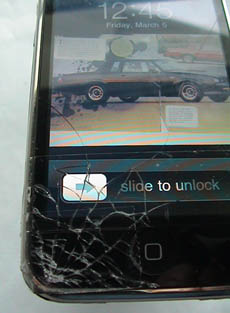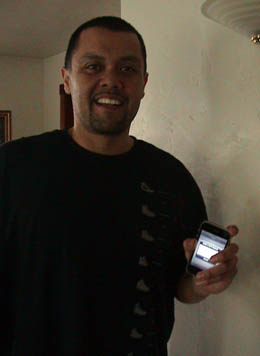 Fixed - Total cost $75.






«Previous Page 399 | Next Page 401»

Page 600 | Page 550 | Page 500 | Page 450 | Page 400 | Page 350 | Page 300
Page 250 | Page 200 | Page 150 | Page 100 | Page 50






---


I'm in Sonoma County... Northern California wine country.

If you live nearby, are traveling through or live in the San Francisco Bay Area bring your iPod to me and I can do the work while you wait or go wine tasting for a while. Send me an email just to make sure I have on hand whatever parts your repair will require.

Call or email me with questions or to set up a repair. You can also call, I am here most days from 8am to 8pm
Toll Free 1-877-IPOD-PRO (1 - 877 - 476-3776)

Send the device to:
Frank Walburg
2145 Service Court
Santa Rosa, Ca 95403-3139
Methods of payment
Back to Top