These are a few my recent iPod repair experiences.

«Previous Page 49 | Next Page» 51

Page 600 | Page 550 | Page 500 | Page 450 | Page 400 | Page 350 | Page 300
Page 250 | Page 200 | Page 150 | Page 100 | Page 50


Kendra Smith sent me an email from her work in South San Francisco.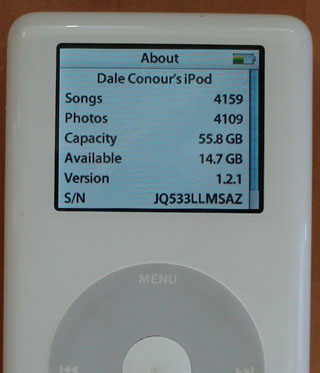 She had her husband Dale's iPod and wanted to get it fixed as a Valentines present.

She knew it wouldn't turn on and brought it to the Apple store where they said "It's the hard drive and it's hopeless, you need to replace it." This is standard operating procedure for the "Apple Geniuses". They are really sales people, and they are not trained to deal with computer hard ware at the level I am so of course, "it's hopeless" and you get bamboozled into surrendering your iPod for 10% off of a new one even though in an astonishingly high of cases it's repairable by someone that is actually trained in computer hardware not i the selling of computers.

It was time for her to get a new battery for it tough. She used PayPal to send in the $16 for the battery. The repaired iPod was sent back the day after arrived to get there WELL before Valentines day.

Total cost for her $56 for an iPod Apple deemed "hopeless".

Fixed - Total cost..$56.
Daniel Warner from Santa Rosa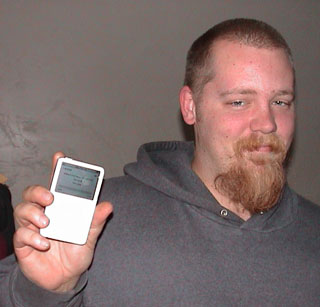 called on a rainy day to learn more about my iPod repair work. The LCD on his video iPod was broken and he needed it replaced.

He waited a few days until it was sunny to bring his iPod in. We chatted for a few minutes and he left so I could make the repair. While he waiting he called explaining his girlfriend thought there was a problem with the headphone jack too. I checked and she was right. It had the classic "hearing from just the left side, dropped on the plugged in headphones" problem.

I replaced the LCD and the headphone wire harness for him and he came an hour later to pick it up.

It cost $35 for the wire harness, $33 for the LCd and $40 for the labor involved.

Fixed - Total cost $108.




Shawn Hutchinson works at the Olive Garden in Rohnert Park, California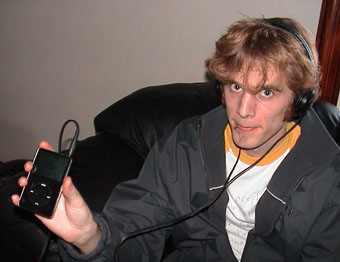 and lives here in Santa Rosa. He bought a video iPod used from a fellow worker. The guy he bought it from neglected to mention that it had hearing in just the left side. The iPod had been dropped in the plug of the headphones jamming the plug so deep in the jack that it permanently damaged the right side positive connection.

He brought it in, left it off and came by an hour later when it was fixed.

Total cost $75 which was $35 for the part and $40 for labor.

Fixed - Total cost..$75.




«Previous Page 49 | Next Page» 51

Page 600 | Page 550 | Page 500 | Page 450 | Page 400 | Page 350 | Page 300
Page 250 | Page 200 | Page 150 | Page 100 | Page 50






---


I'm in Sonoma County... Northern California wine country.

If you live nearby, are traveling through or live in the San Francisco Bay Area bring your iPod to me and I can do the work while you wait or go wine tasting for a while. Send me an email just to make sure I have on hand whatever parts your repair will require.

Call or email me with questions or to set up a repair. You can also call, I am here most days from 8am to 8pm
Toll Free 1-877-IPOD-PRO (1 - 877 - 476-3776)

Send the device to:
Frank Walburg
2145 Service Court
Santa Rosa, Ca 95403-3139
Methods of payment
Back to Top